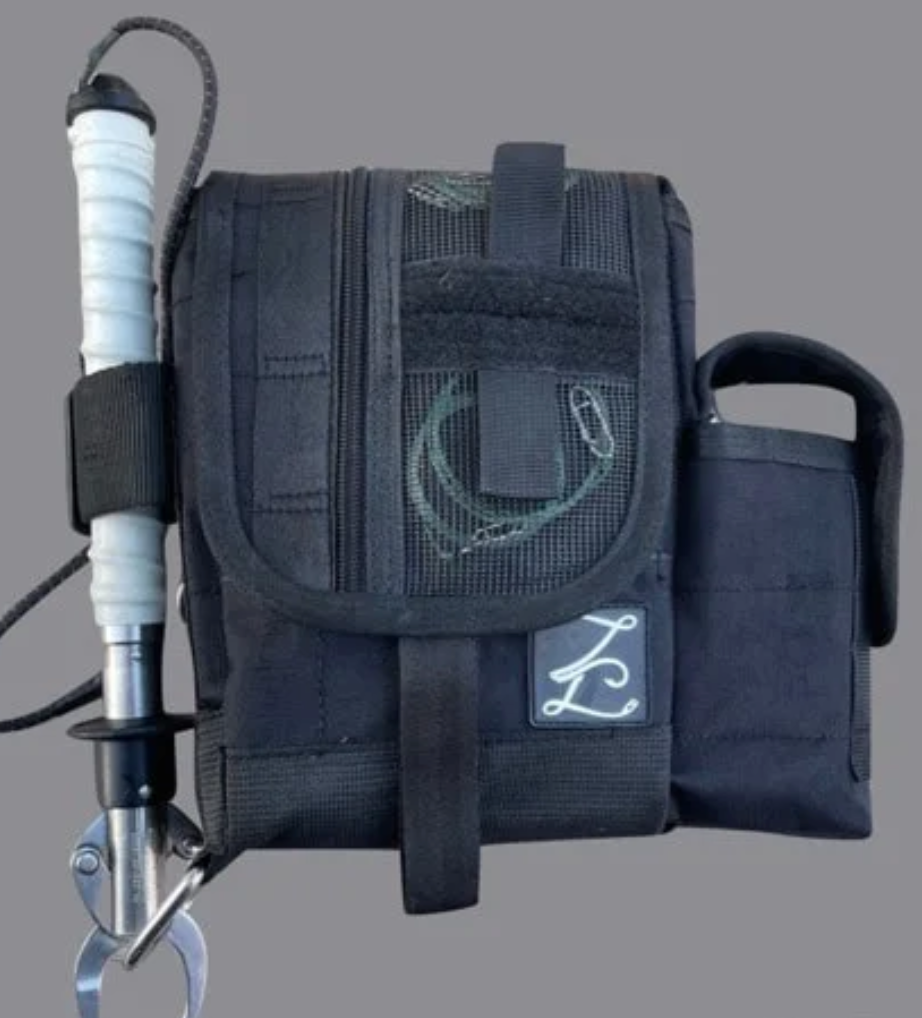 Z belt Two Tube Bag
Third tube for side pouch included with all bags.
D Rings on the bag are stainless. They require freshwater rinse after use to prevent rust over time.
Our marine rated PVC coated polyester material tends to hold a little more water than your dacron / sailcloth material bags when submerged. Keep this in mind if you are an exclusive wetsuit / skishing fisherman.
Regular now includes the nibbler and the third tube
Sidecar is the white Boga holder show in the pictures. It can be run on the side of the bag or standalone on a belt.
Our two tube plug bag is anything but your standard two tube.
Constructed out of 2 ply marine rated PVC coated Polyester
Integrated utility belt on the left side of the bag allows you to carry your boga gripper or any accessory that has 2" belt loops on it like pliers or a knife.
The right side of the bag has a soft plastics pouch that can also be used as a water bottle holder. Accommodating up to a 1 liter polar seltzer bottle. This pouch will also fit a plug tube in it in case you want to convert your 2 tube into a 3 tube.
The bag flap has 2 built in mesh leader wallets and a zipper pocket behind the leader wallets that will fit a cell phone.
Inside the bag has 2x 3.25" OD plug tubes, 4 buck tail slots up front and a rear interior pouch for additional storage.
The bag has interior plug cover flaps like all surf bags.
The back of the bag has 3 extra heavy 2" belt loops on it that allow the user to offset the bags travel to the left or right.
2 rear upper D rings allow the attachment of a shoulder strap ( sold separately)
2 rear lower D rings allow for lanyard attachment points
Dimensions
Length 10" From boga holder side to outside of side pouch
Front to back depth 3.75"
Height 10" while closed
The Nibbler Tab is the section of webbing you can see extending off the flap in the main picture. This is for you to bite down on and hold the flap open while you use both hands to get plugs.
Customized goods are non returnable non refundable
Returned items are subject to a 20% restocking fee
---
Related products