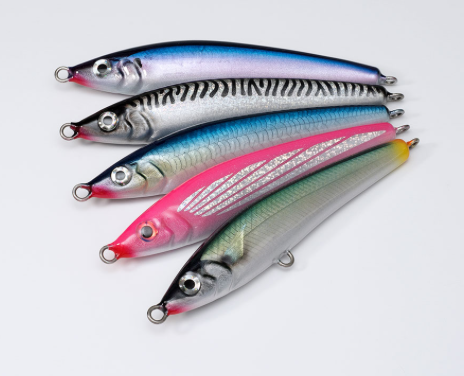 Strategic Angler | Frantic | Fast Sink
The FRANTIC series was inspired through the body shapes of Sardines and Ballyhoo.  The term "frantic" was appropriately chosen because it mimics the crazed action of a bait fish when chased by a predator.
The life-like SUBSURFACE swimming action entices predators to strike time and time again.  The perfect all-around lure for amateurs and professional anglers alike.  Its  swimming action can be modified with simple variations for the ultimate presentation; both slow sink (or suspending) and fast sink versions can be used similarly.
---
Related products