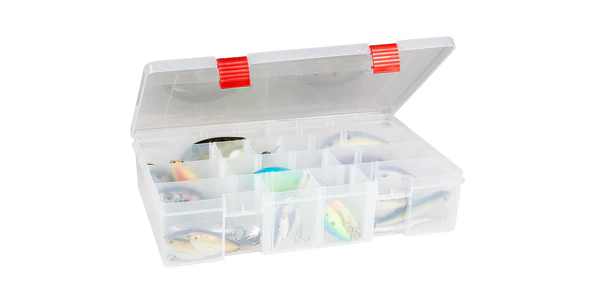 Plano Stowaway Rustrictor
Nothing is a guarantee in fishing, except this: water is going to get on your fishing gear. So when you stash your lures after a day on the lake, make sure they stay rust-free with Plano's Rustrictor™ StowAway® utility boxes. These innovative tackle storage boxes are infused with 360 degrees of rust-preventative Vapor Corrosion Inhibitor (VCI), protecting your most prized tackle from rust and corrosion five times longer* than competing brands.
3600 DIMENSIONS: 11.00" X 7.25" X 1.75"
3700 DIMENSIONS: 14.00" X 9.13" X 2.00"
3700 Deep DIMENSIONS: 14.00" X 9.13" X 3.25"
---
Related products