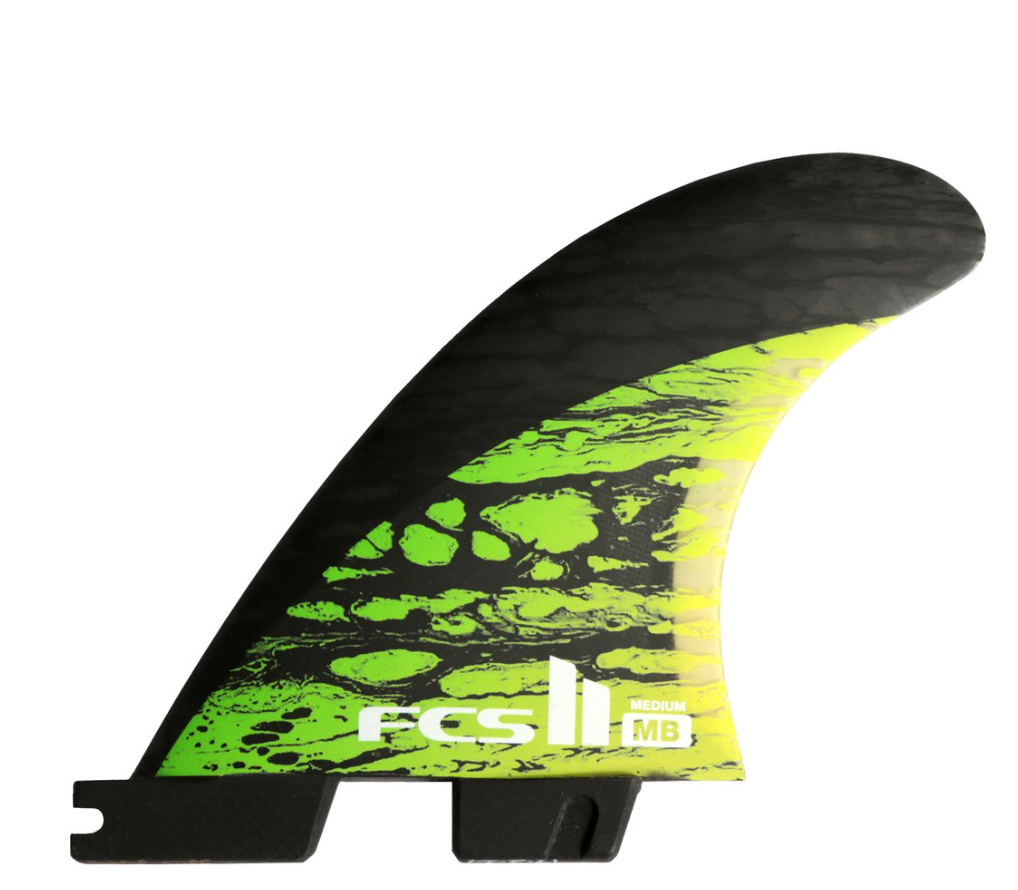 FCS 2 Matt Biolos Medium
When you enter into a turn, this fin will respond without delay. It's a very versatile template that's perfect for making acute directional changes in hollow sections, while providing enough control for advanced surfers performing at the highest level.
The high depth value of the fin also provides great down-the-line stability, and has just enough bite when venturing out on the open face. The large size MB is particularly good for heavier surfers looking for a high performance fin.
---
Related products